Bruut x Brute Burgers
It's our birthday! Our? Yes, Bruut and Brute Burgers are celebrating their 5th and 2nd anniversary, this November. Five years ago, Bruut was born, and within three years Bruut has already outgrown its first location and had to move to a larger venue down the street.
Concourslaan 23 to be exact. Because of this rehousing, the old place was left empty, and that resulted in the birth of the little brother/sister/#Genderneutral Brute Burgers, two years ago. Fast forward, Brute Burgers is now known as one of the most distinctive restaurants in Hoofddorp. Brute Burgers managed to gain a top 5 spot on TripAdvisor within 2 years. Therefore, there couldn't be a better moment to celebrate the anniversary lavishly as of now.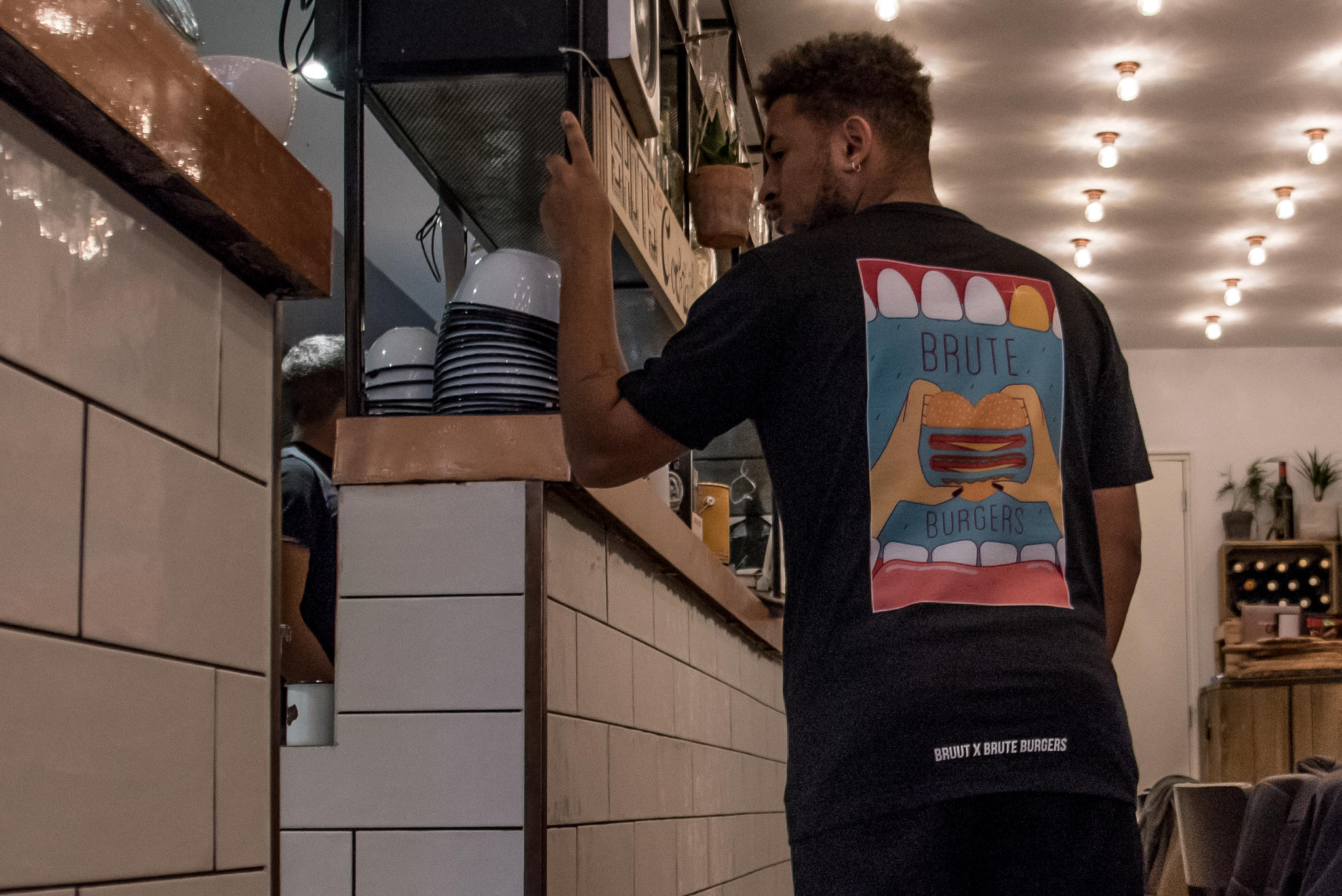 As some of you know, Bruut has its own iconic Bruut merchandise. It was time that Brute Burgers got one too. A collab between the siblings was a logical move, a unique anniversary tee with a dope design was born. The front contains the distinctive Bruut logo, close to the heart, where it belongs. The back of the tee will stir up your appetite and is received with love by the first people who wore it. On the bottom of the backside, you'll see a "Bruut x Brute Burgers" tag to make things official. The shirt is now available at Bruut and Brute Burgers for (only) 35 euros.
Shop Bruut x Brute Burgers Anniversary Tee wit
Shop Bruut x Brute Burgers Anniversary Tee zwart