Yes, Bruut is back! Er staat weer een super toffe collectie om de hoek. Bij Bruut kunnen we niet wachten om jullie deze collectie te showen want dit is er weer een om trots op te zijn.
Met veel van de Bruut-designs houden we het heel minimalistisch met hier en daar een vleugje Bruut of we pakken juist groots uit met de gekste en bruutste ontwerpen. Met deze collectie neigen we zeker weten naar het tweede.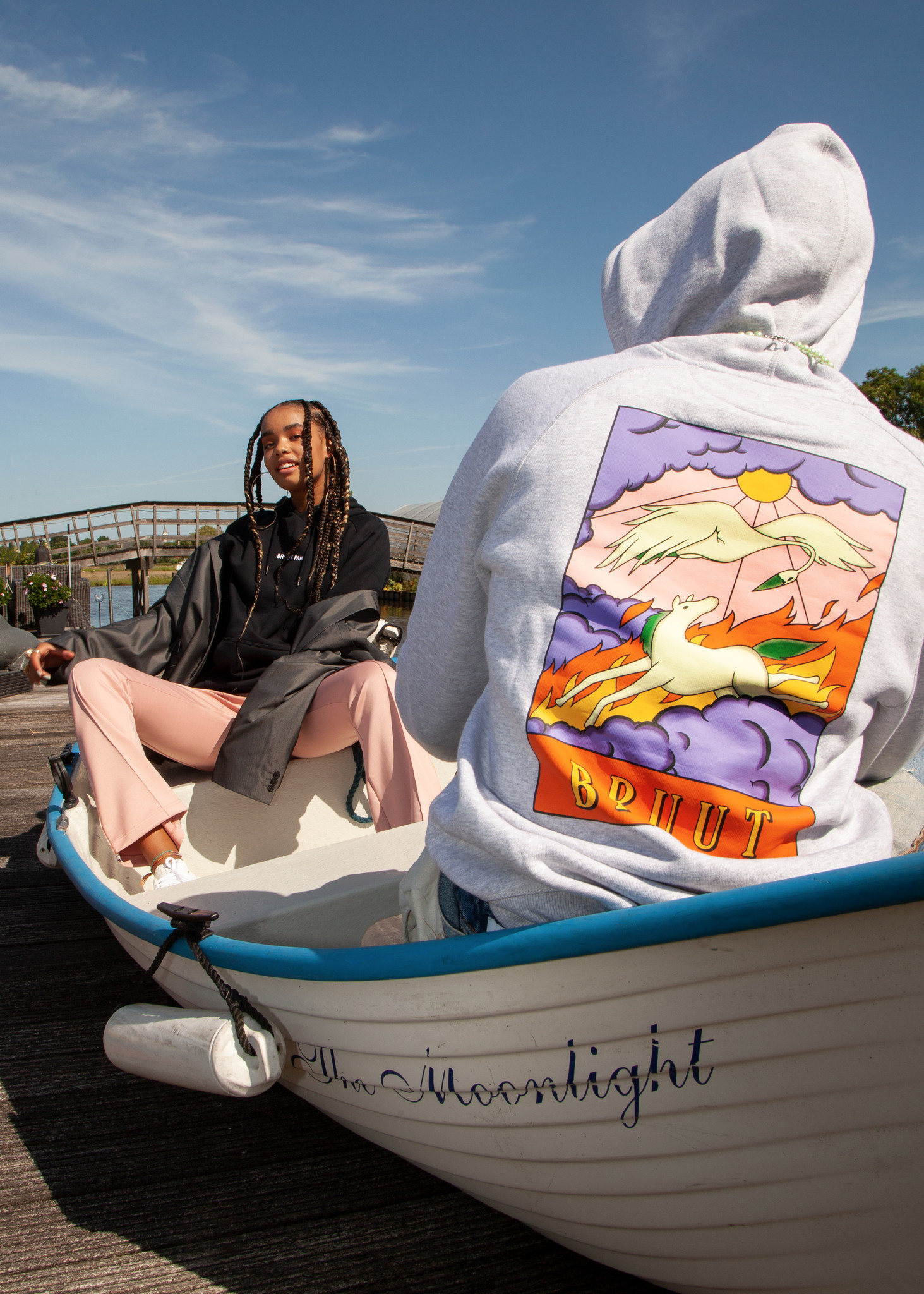 Het design op de back bestaat uit een vogel en paard, beide dieren staat voor vrijheid en de escape from reality. Vooral na al die weken binnen zitten vinden wij het bij Bruut belangrijk om je nog steeds vrij te voelen. En het gevoel te geven aan onze Bruut Fam members dat je kan gaan en staan waar je wilt en de dingen moet doen die je zelf leuk vind. Youthful, open-minded and curious towards new experiences.
Naast deze diepe meaning is de drawing natuurlijk heel sick om te zien! Vooral voor alle mensen die achter je lopen.
De Gone For Today collectie bestaat uit een selectie van Hoodies, Sweatshirts en T-Shirts. Deze items komen in zowel zwart als grijs. Twee basic kleuren die je bij elke outfit kunt matchen, met een kleurrijk design op de rug.
Om een beeld te geven van de collectie en ons idee er achter hebben we een toffe lookbook voor jullie geschoten.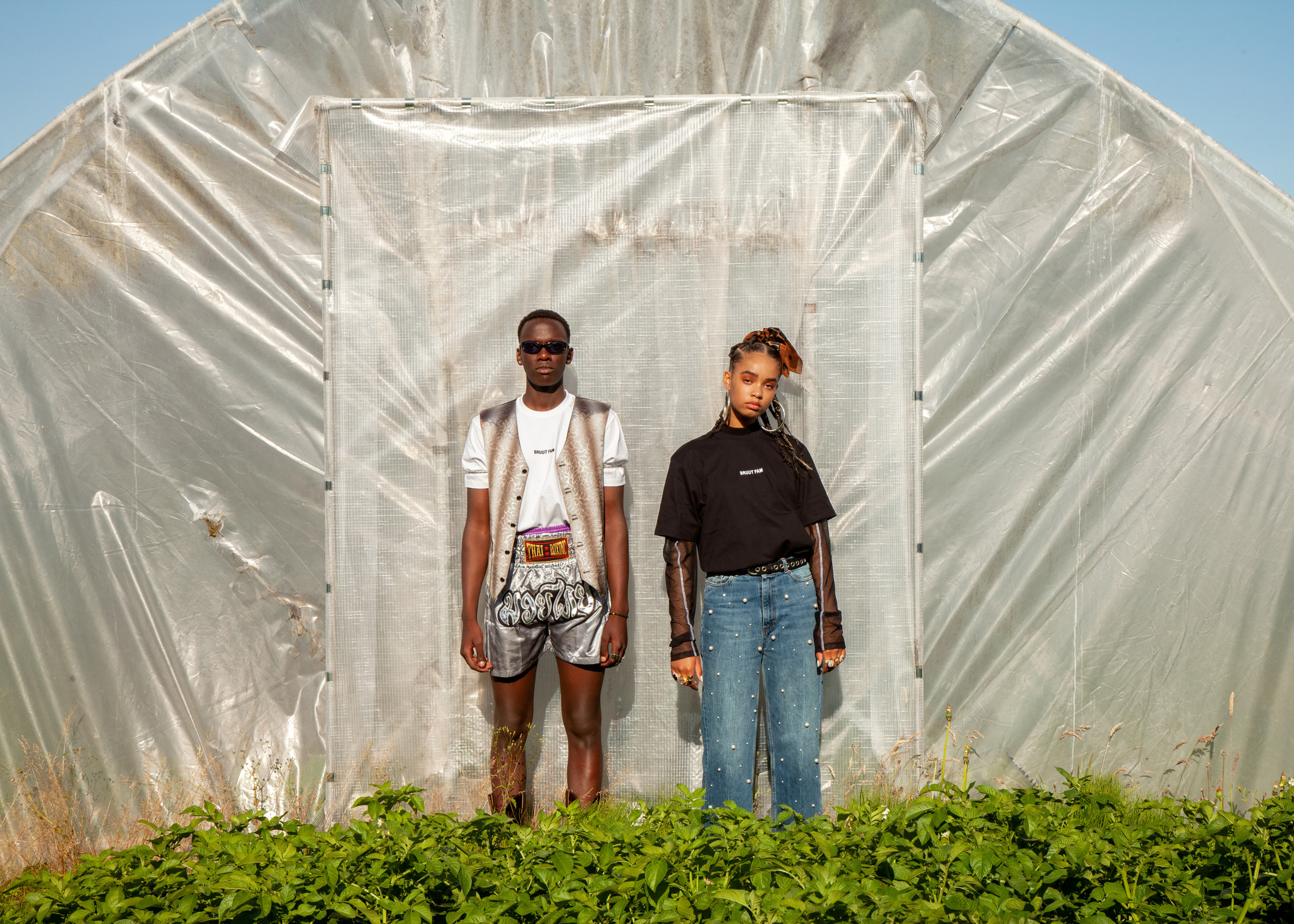 Concept & Creative Direction: Marie-Louise Hodge & Noukhey Forster for OHIM
Photography: Marie-Louise Hodge
Styling: Noukhey Forster
Models: Amy Metselaar & Gany Abdul
Hair: Yara Forster for the Golden Giraffe
Make-up: Chanel Belfor
Set assistant: Michelle Schultz
De Bruut 'Gone For Today' capsule collectie is vanaf 2 september om 09:00 beschikbaar bij Bruut Online en Instore! Zorg dat je geen enkele drop mist en meldt je aan voor onze nieuwsbrief. Zo blijf je altijd up-to-date van de nieuwste items!