'Our house is your house' is het motto van onze nieuwste samenwerking met hoofdstedelijk houseconcept Cartel Amsterdam. De link tussen Cartel en Bruut is snel gelegd omdat dit credo is ons op het lijf geschreven is. Wij houden van onze fam en daarom hebben we een samenwerking ontwikkeld met een collectief met dezelfde state of mind.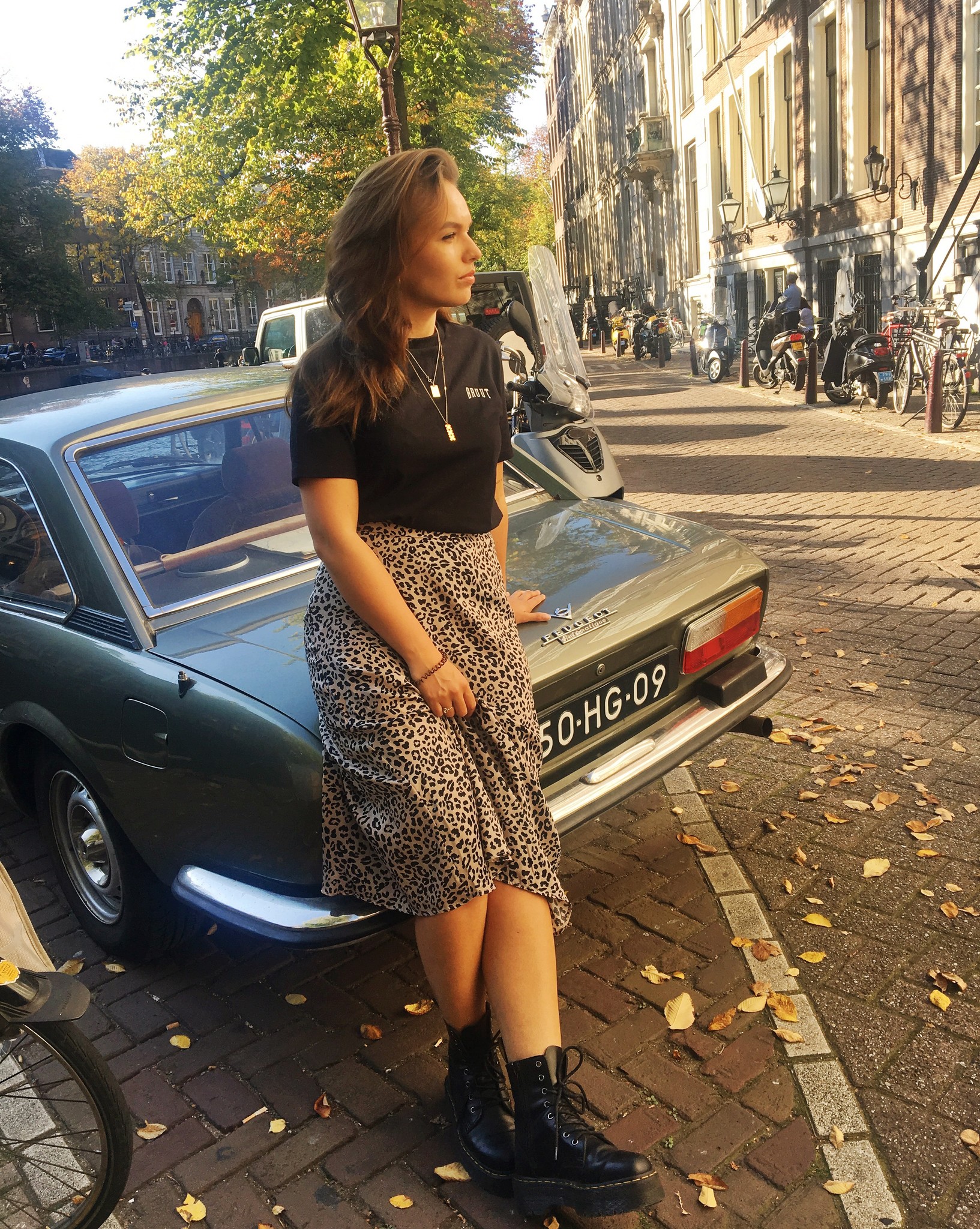 Voor deze collab hebben we een custom tee ontworpen.
De voorkant is zoals jullie van ons gewend zijn: ons logo staat op je linkerborst, cuz that's where all the love is! Cartel Amsterdam heeft je back, want op de rug vind je de artiesten die de ADE weekender in de Paradiso onvergetelijk gaan maken!
Cartel omschrijft zichzelf graag als een groep nomaden van de house music. Sinds 2010 trekt dit collectief namelijk door en rond Amsterdam om de grenzen steeds te verleggen. Het succes van Cartel ligt dan ook in de spontaniteit en het niet kleuren binnen de lijntjes. Samen met gevestigde namen en dj-talent uit de house en techno scene heeft Cartel zich in de afgelopen acht jaar zich ontwikkeld tot een gevestigde naam in Amsterdam met residencies in o.a. de Chicago Social Club en Studio 80. Daarom kan een tweedaags evenement op het Amsterdam Dance Event niet uitblijven. Om even de grootte van de 'jeweetwel' van Cartel op tafel te leggen: op zaterdag EN zondag runt Cartel Amsterdam één van de bekendste muziektempels van Amsterdam, namelijk Paradiso!
Zaterdag 20 oktober staat in het teken van Detroit Love. Detroit is een sleutelstad als er gesproken wordt over house en techno. Daarom wordt op deze avond een ode gebracht aan Detroit en dat wordt gedaan door niemand minder dan Carl Craig, Juan Atkins en nog veel meer DJ's die het publiek helemaal los zullen laten gaan.
Zondag 21 oktober is voor de echte house en discoliefhebbers. Hierdoor kunnen publiekslievelingen als Motor City Drum Ensemble en Hunee niet ontbreken! Wij weten in ieder geval zeker dat beide avonden legendarisch worden en daarom moet Cartel x Bruut wel iets neerzetten om van te genieten.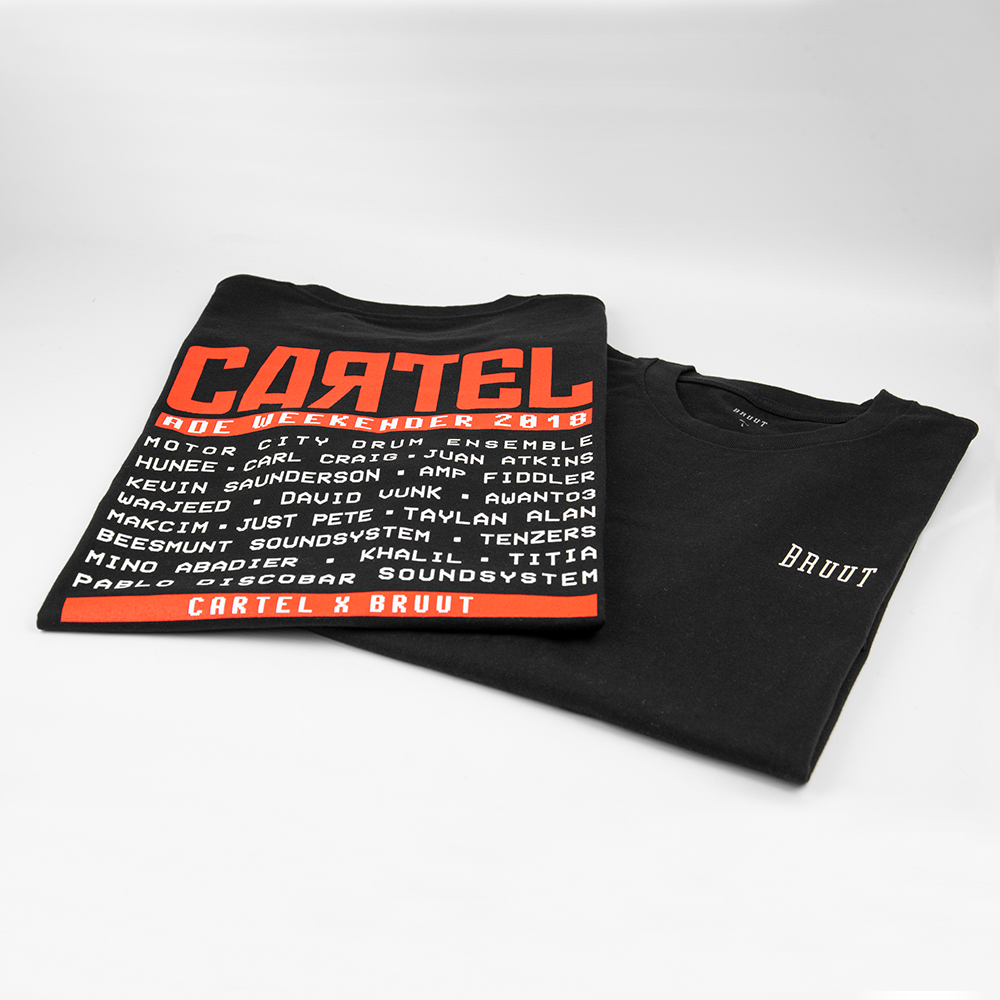 Wij zijn sowieso van de partij, nu jullie nog!
Voor beide dagen zijn nog enkele kaarten beschikbaar, check de beide events hier:
Zaterdag 20 oktober: Cartel X Paradiso ADE 2018: Detroit Love w/ Carl Craig 
Zondag 21 oktober: Cartel X Paradiso ADE 2018: Motor City Drum Ensemble & Hunee
De Tees zijn in zeer beperkte oplage beschikbaar online en instore beschikbaar vanaf maandag 15 oktober 10 uur!
Bestel nu jouw Cartel x Bruut Tee hier!