Bruut collaborates with Helly Hansen for a capsule collection. The collection consists of two hoodies and two tees. Go check it out before it's gone!
In 1877, captain Helly Juell Hansen began making water resistant clothing to survive the severe Norwegian weather conditions. By soaking coarse linen in linseed oil, the materials became waterproof. This innovative way of treating fabrics was a great way to help locals working at sea. Helly Hansen has developed itself to a brand which designs garments for different sports like sailing, skiing and hiking. In the beginning of the 20th century, Helly Hansen also designed casual clothing, which was waterproof as well. Both lines were so succesfull, that the brand is still very relevant nowadays. Technical innovation plays a big role with the Norwegian brand. A lot of professional sailers and skiers, because of the high quality garments.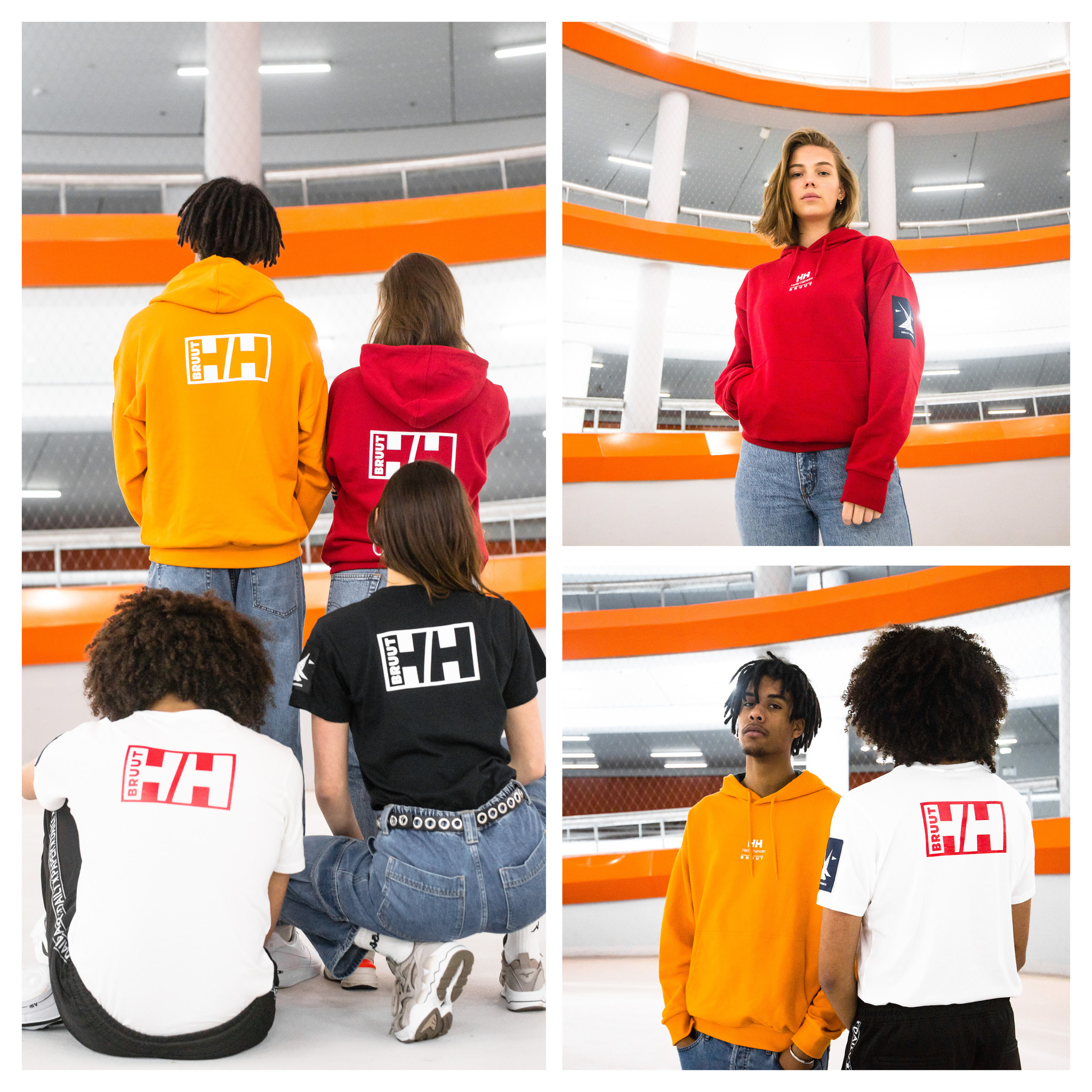 We can really identify ourselves with Helly Hansen, because innovation and supporting your locals are some of our core values. Bruut is constantly trying to break through borders, and this is something Helly Hansen did in their 142 years of existence.  Helly Hansen has been a part of streetwear culture for a long time. The iconic logo with the "HH" initials are seen everywhere. Big logo's are back in the hype, that's why Helly Hansen's logo is very known everywhere around the world. Helly Hansen also collaborated with several designer brands like Sandro.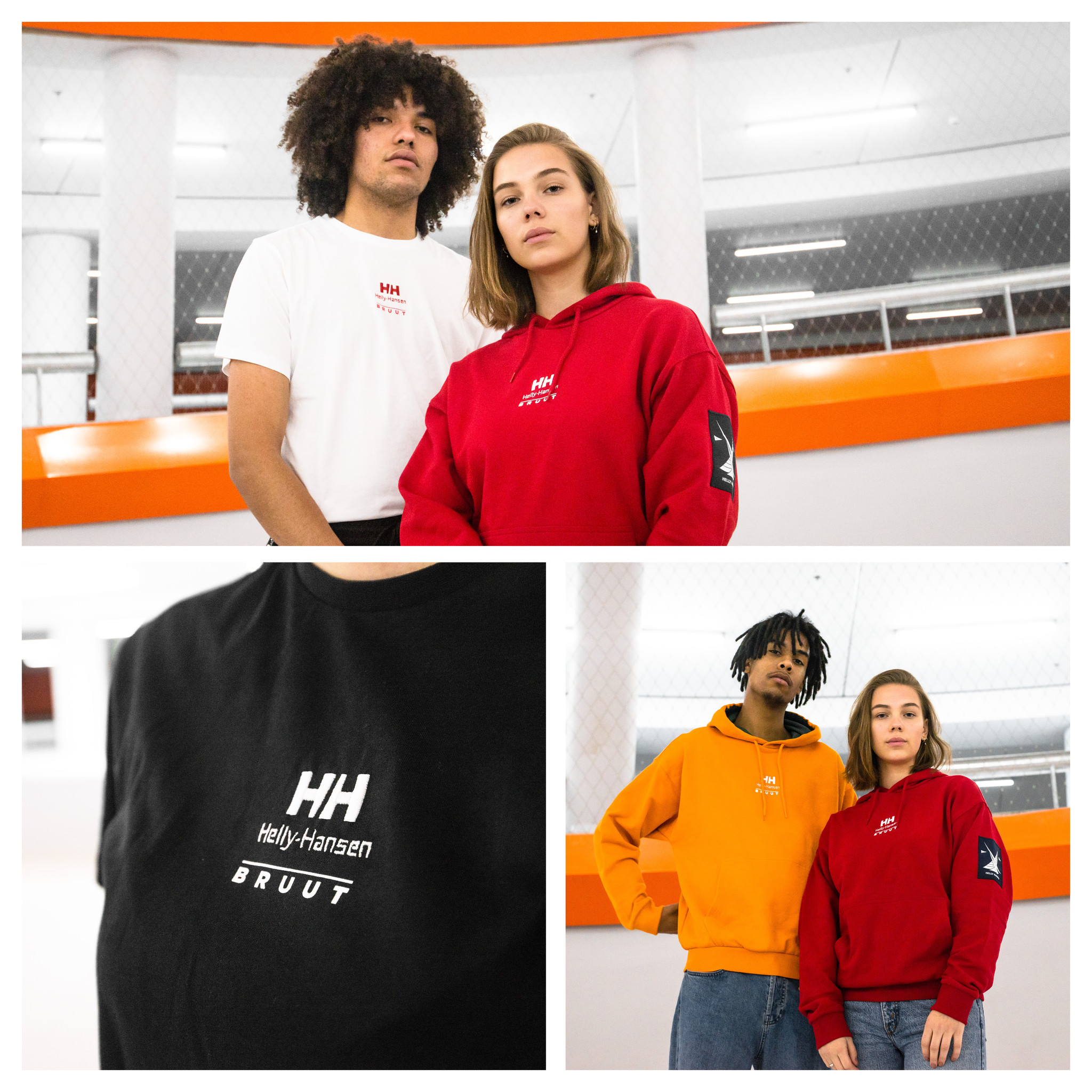 The capsule collection consists of two hoodies and two tees. These essentials can be combined with all types of dope sneakers. The collaboration between Helly Hansen and Bruut will be released on Saturday the 6th of April in store, and Sunday the 7th of April online on Bruut.nl